The Office Karlsruhe of our law firm for inheritance law is located in Bismarckstraße 61 in the center of Karlsruhe, in a walking distance of only few minutes from Europaplatz.
For contact data of the office Karlsruhe of specialist lawyer for inheritance law Dr. Hosser, please click here: Offices and Contact.
If you travel by public transport, we recommend the stops at Europaplatz. From there, please follow Karlstraße in the direction of the Karlsruhe castle, cross Stephanienstraße (pedestrian lights), stay on Seminarstraße in the direction Paedagogische Hochschule until you turn left into Bismarckstraße. There, on the left side near Scheffelplatz, you will find the law office of the specialist lawyer for inheritance law Dr. Hosser.
Alternatively, you use the stop Muehlburger Tor. From there, you follow Reinhold-Frank-Straße away from town and turn right into Bismarckstraße. After having passed Scheffelplatz (situated on the left side), you will find our law office for inheritance law on the right side in a representative building erected in 1887.
If you travel by car, parking is available in Bismarckstraße on the designated public parking spaces. Please buy a parking ticket at the available vending machine, since the parking space is controlled quite often.
Karlsruhe is the adopted home town of Specialist inheritance lawyer Dr. Hosser. Shortly after having founded his law firm for inheritance law in Frankfurt, he opened the office in Karlsruhe as a German lawyer for inheritance law and at that time already Trust and Estate Practitioner.
Since 2013, Karlsruhe is the head office of our specialist law firm for inheritance law, from which lawyer Dr. Hosser consults his clients from the region Karlsruhe, the regions Palatine and Baden, mainly on inheritance law, but also explains German inheritance law for foreigners from other countries. Dr. Hosser feels closely connected to Karlsruhe, the Baden region, the Palatinate region and of course to the people who live there, which embraces many former and future customers.
Our estate litigation in Germany practice in Karlsruhe – as the head office – is the strongest and most frequent one and the contacts to the civil courts in Karlsruhe embrace such to the Higher Regional Court Karlsruhe.
Bismarckstraße 61
76133 Karlsruhe
Opening hours:
Monday to Friday
9:30 a.m. – 1:00 p.m. and 3:00 a.m. – 6:00 p.m.
Personal advice at each location after making an appointment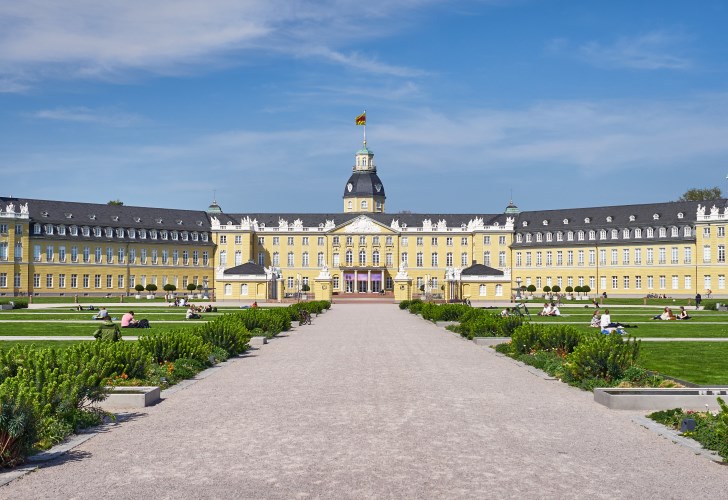 Office Karlsruhe
Bismarckstraße 61
76133 Karlsruhe
GermanyTel: +49 721 / 46 724 255
Fax: +49 721 / 46 719 045Email: anwalt@dr-hosser.de